COMMERCIAL LANDSCAPING in MD, DC and VA
The condition of a property plays a big part of a consumers expectation. Having a property thats on a scheduled maintenance plan will ensure your property is meticulously maintained. Our professional team is available to assist you with a suitable plan for your property.
Maintenance
We provide a variety of services to maintain a well manicured property. Our main goal is to provide excellent service in keeping your property looking it best at all times.
Mowing
Weeding
Mulching
Trimming
Pruning
Leaf Removal
Gutter Cleaning
Seeding
Fertilizing
Insecticide Application
Aerating
De-Thatching
Watering
Planting
We provide planting of trees, shrubs and offer seasonal color rotation on a large selection of flowers.
Watering
We offer a watering service plan for trees, shrubs and flowers and are well equipped with a watering system that will keep your plantings thriving.
Trash Pickup
Our goal is to make sure your business impresses customers from the moment they enter your parking lot. We will enhance your image by eliminating trash and debris. We offer trash pickup in parking lots and hand pick debris from flowerbeds and surrounding green areas. We can also maintain trash receptacles and sweep your sidewalk. We will help you determine the best way to meet your cleanup goal and plan a customized program that is tailored to your needs.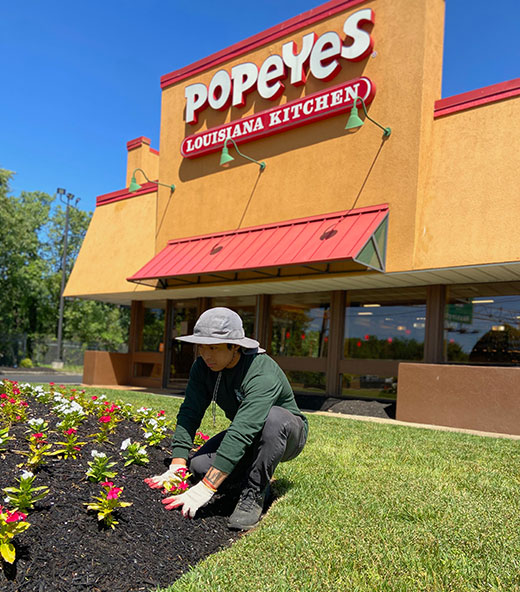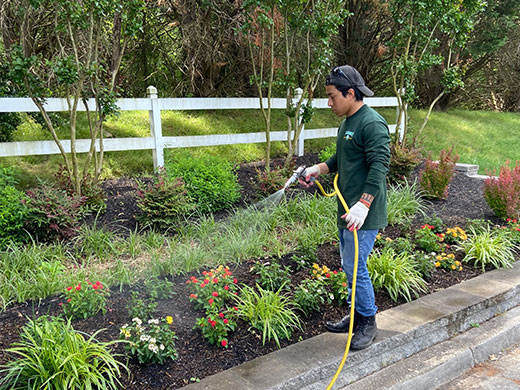 Learn more about how the professional team at Piazza's Landscaping and Contracting can handle all your landscaping needs.